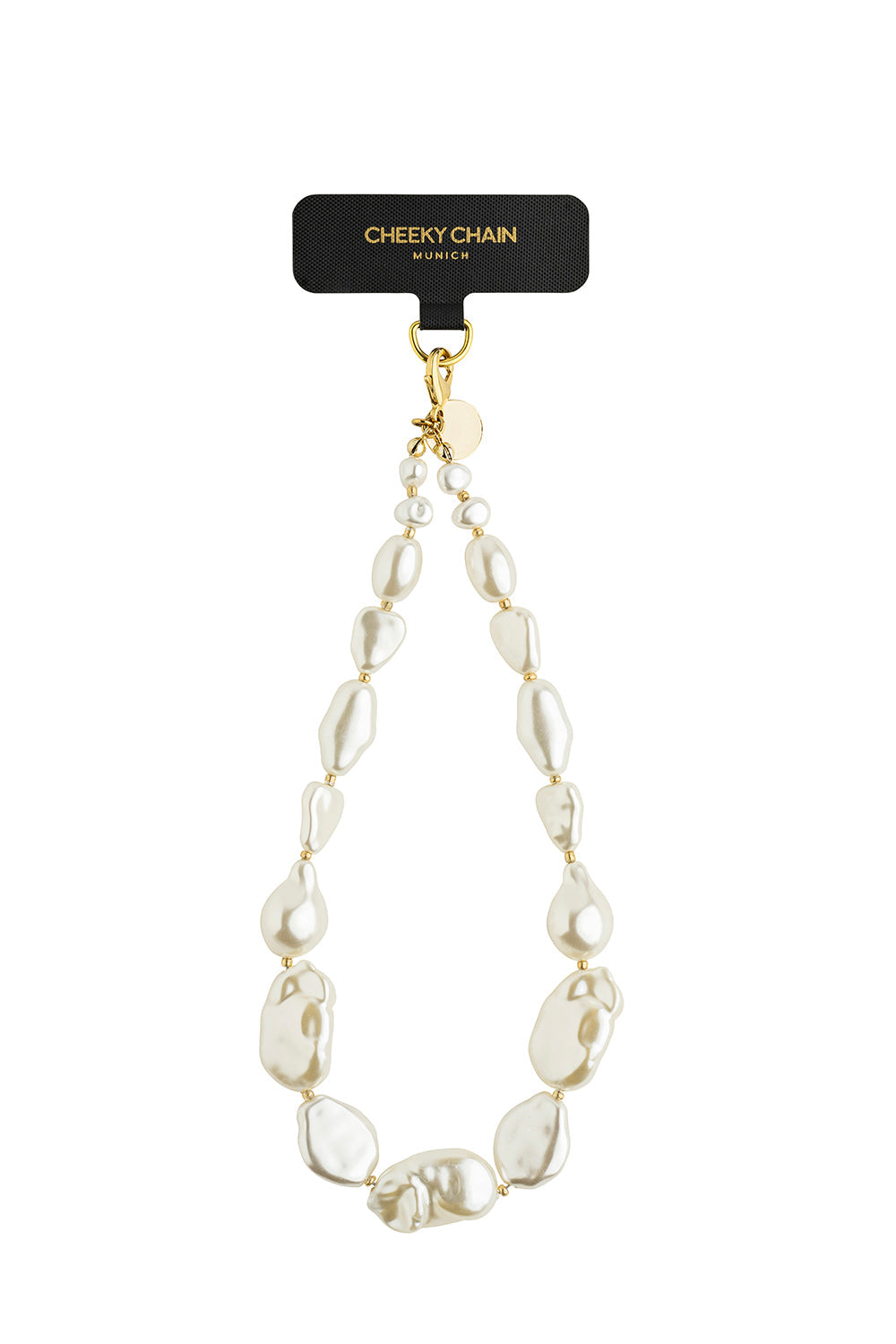 Goes with:
Sofort versandfertig, Lieferfrist 1-3 Werktage
Die neuen trendigen Handycharms - get yours!
Du kannst den Handyanhänger entweder mit dem Karabiner in deine Cheeky Chain Hülle oder dein Cheeky Chain Pad einhängen - oder aber du hängst es mit dem mitgelieferten Textilfaden an die dafür vorgesehenen Löcher deiner eigenen Handyhülle.
Alternativ kannst du es natürlich auch and der Kameröffnung befestigen - so many choices!
- Material Kette: Perlimitat
- Material Verschlüsse & Logoplättchen: Messing veredelt
- Chain Pad/Handyhülle nicht im Lieferumfang enthalten da Kombiprodukt
Bitte beachte:
Trotz hochwertig gearbeiteter Einzelteile übernimmt Cheeky Chain Munich keine Garantie für den Schutz deines Smartphones.
Unsere Chains und Cases werden von Hand verarbeitet und können daher leichte Abweichungen sowohl voneinander als auch von den Produktbildern vorweisen.
FAQ
What is the delivery time for Cheeky Chain?
Our delivery time is usually 1-3 working days.


What to do if the case or chain breaks?
Should one of our products break, please contact us and we will try our best to repair your chain or case.


When will new cases come for new smartphone models?
Sign up for our newsletter to stay up to date on new products etc.
Shipping & Payment
Fast & safe shipping
We ship insured worldwide with Deutsche Post & DHL.



Secure payment
With 256-bit encryption and 3D Secure Checkouts.


customer service
Always in touch with you by email, phone or contact form.