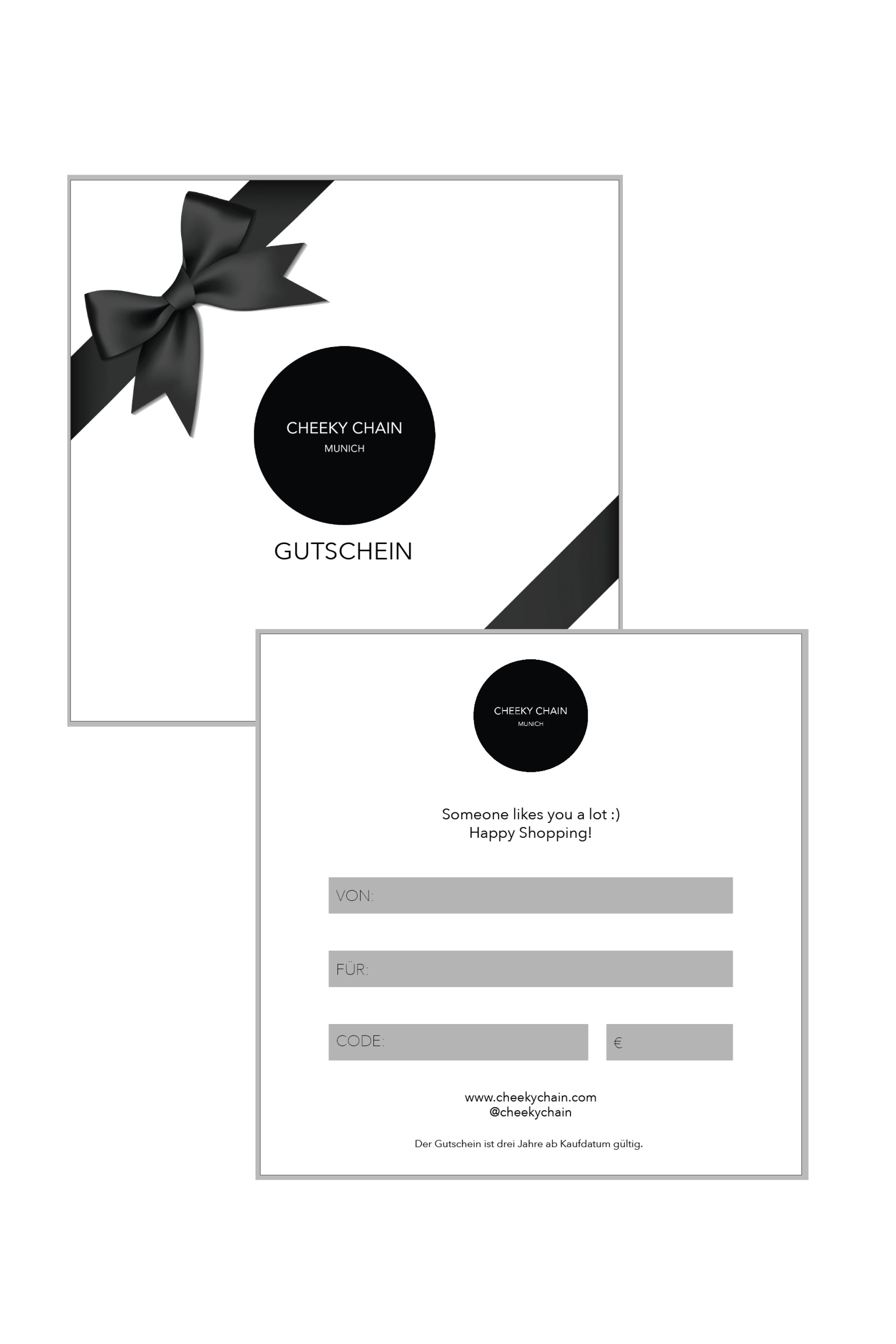 Cheeky Chain gift card with envelope
Please note: This product is only the voucher card with envelope in Cheeky Chain branding, you can check the actual voucher value here the forest
How does the voucher delivery by post work?
1. After purchasing your Cheeky Chain goods voucher you will receive an email from us with the individual voucher code.
2. If you choose the product voucher card with envelope, we will send you the gift voucher shown with an envelope in the Cheeky Chain branding by post (please allow 1-3 working days for delivery).
3. You should write the 16-digit voucher code from the e-mail on this gift voucher. The recipient can redeem this at the checkout when shopping.
4. The voucher is ready! Have fun giving away <3
The voucher is valid for three years from the date of purchase.
Cheeky Chain gift card with envelope
FAQ
What is the delivery time for Cheeky Chain?
Our delivery time is usually 1-3 working days.


What to do if the case or chain breaks?
Should one of our products break, please contact us and we will try our best to repair your chain or case.


When will new cases come for new smartphone models?
Sign up for our newsletter to stay up to date on new products etc.
Shipping & Payment
Fast & safe shipping
We ship insured worldwide with Deutsche Post & DHL.



Secure payment
With 256-bit encryption and 3D Secure Checkouts.


customer service
Always in touch with you by email, phone or contact form.