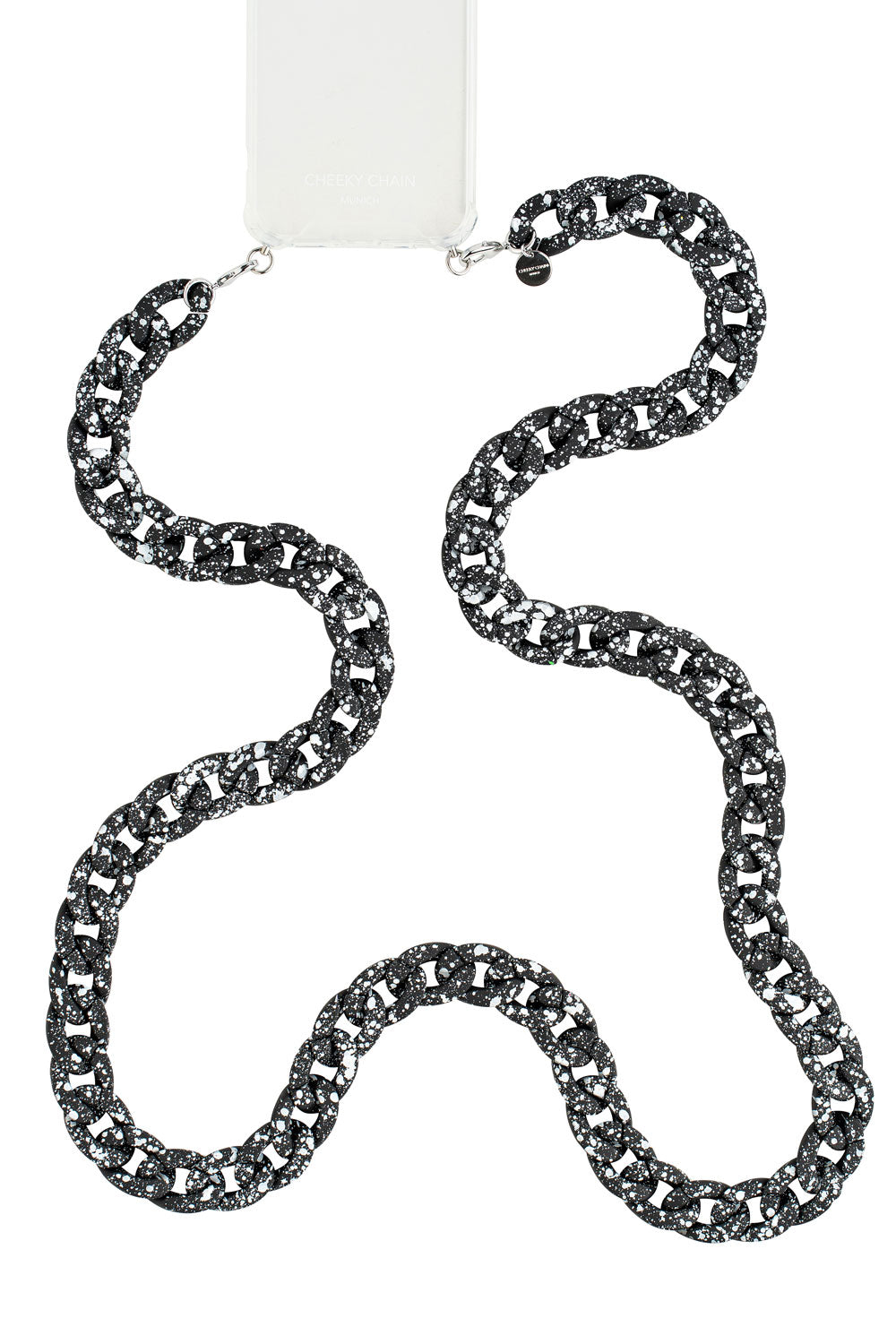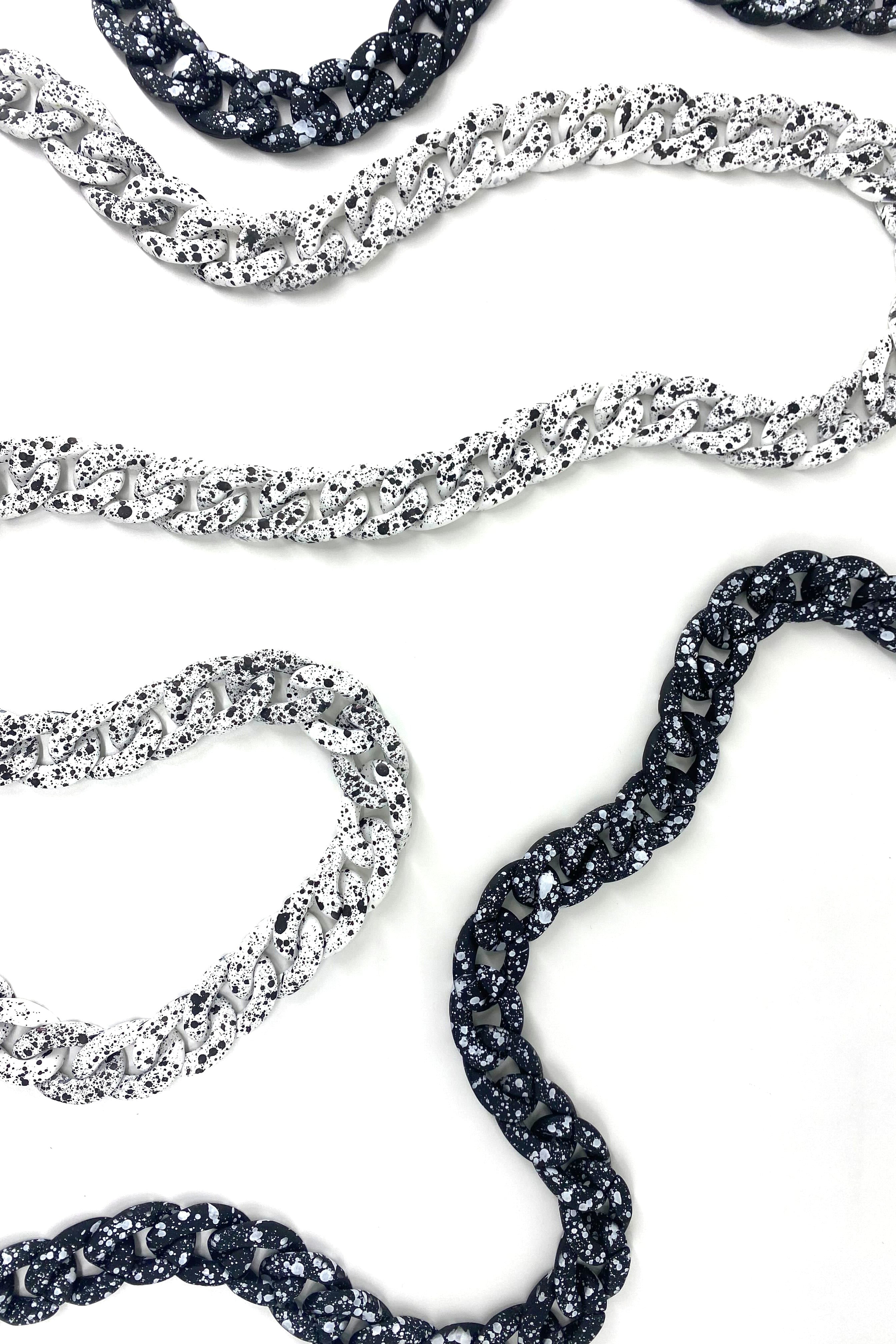 - Material Kette: Acryl silikonbeschichtet
- Material Verschlüsse & Logoplättchen: Messing veredelt
- Länge: 125cm
- Breite: 2 cm
 Disclaimer: Bei den Neuheiten sind die Bilder oftmals noch nicht final professionell geshootet, daher behalten wir uns minimale Änderungen der Produkte aus Gründen der Qualitätsverbesserung vor.
FAQ
What is the delivery time for Cheeky Chain?
Our delivery time is usually 1-3 working days.


What to do if the case or chain breaks?
Should one of our products break, please contact us and we will try our best to repair your chain or case.


When will new cases come for new smartphone models?
Sign up for our newsletter to stay up to date on new products etc.
Shipping & Payment
Fast & safe shipping
We ship insured worldwide with Deutsche Post & DHL.



Secure payment
With 256-bit encryption and 3D Secure Checkouts.


customer service
Always in touch with you by email, phone or contact form.